Kiruhura District receives its drugs from National Medical Stores
Kiruhura district has consistently received its consignments of drugs from National Medical Stores. This has improved drug stocks in the District. The District appreciates the effort made by the National Medical Sores (NMS) towards improving health standards of Kiruhura people in particular and Ugandans in at large.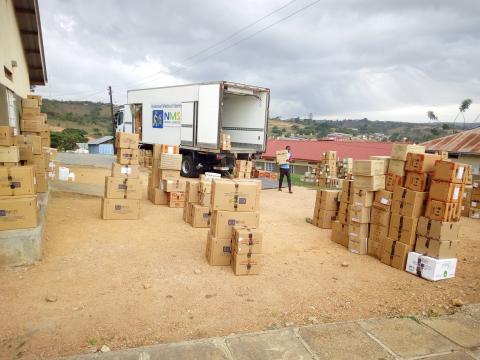 The above picture shows the process of offloading and auditing first cycle of the drugs for the Financial Year 2017/2018 at Kiruhura Health Centre IV, Kiruhura District Headquarters received on 15th August, 2017.